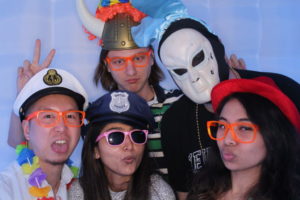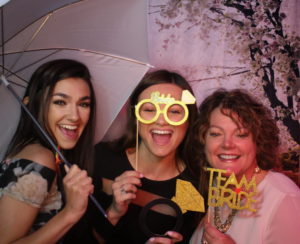 Greater Philadelphia DJs and Affordable Photo Booths
Unlimited 50 props
Unlimited Strips
4x6 or 2x6
Costume Strips
Picture, Name, Hashtag on Strips
Photo booth attendant
Email all Booth Photos to Client

HS DNP Printer - 7 Second Gloss Fine Print outs
Face Recognition 5 People = 5 Prints Print out Automatically
Canon Rebel t5 Camera
20" inch Touch Screen Monitor
Mirror Photo Booth
Find Out How Mirror Photo Booth Can Help You Achieve An Effortless Event
Are you planning for a wedding ceremony of its kind? Remember a wedding is a lifetime memorable event. You need to get it covered to detail. How? It's simple. Mirror photo booth gives you a sense of relief by providing a classy, quick and affordable means of capturing your event.
Captivating Event Photos Has Never Been This Easy!
In the past decades, traditional photography methods were used to capture events. Technology advancement is ushering in new and more convenient solutions for the 21st-century event funs. Mirror photo booth is a guest friendly equipment that is taking events to the next level.
We've Got You Sorted
Save your time and concentrate on other key aspects of your wedding and let mirror photo booth do the photos for you. You don't need to be an expert or basically own all equipment needed, you can simply hire the machines as well as a qualified photographer. The rest is magic!
What Is Mirror Photo Booth?
This is a very interactive way of capturing photos. It uses a glass mirror that is portable and easy to set up. The mirror is placed at a strategic point in the event like the wedding reception. A guest-friendly software is used with the mirror acting as the user interface. The touch screen turns the exercise into an all-fun thing.
You Get A Package That Suits Your Budget
There is an affordable package for people from all walks of life. As stated above, you can hire the equipment at a very affordable price. Get a quote today about everything you need to be included in the package of your choice.
You only print or share the selected photos. Guests are responsible for their own budget. They pay for their photos.
Check when special offers are available and grab an opportunity of enjoying fantastic discounts.
Instant Print Saves You Time And Money
No wait time is needed here. You can get all your photos printed in seconds. This saves your golden time that could be during the waiting and photo collection stages.
Quality At Its Best
Be assured of getting top quality photos captured using an HD camera with the help of the highly interactive touch screen mirror.
Make A Photo Book
You can choose to make a photo book from a collection of different photos taken during the wedding. This is good for home photo viewing
Creativity At Its Best
The software uses emoji and other customized animations that leaves you happy and amused. This helps the guests get ideas on styles and keep. You can choose a personalized background of your choice. More animations can be used to enhance the quality of your photos.
Easily Connects You With Friends On The Social Media Platforms
This helps you share your memories with friends and relatives who never got a chance to attend the wedding. You can share the photos on social platforms like Facebook and Instagram among others.
Nothing sounds better than having your dreams come true. Experience the joy of achieving an effortless wedding.
Contact Us
For any queries and detailed information about how to achieve an effortless wedding using mirror photo booth, feel free to contact us today and let's begin this journey together. The results are amazing.

Want to Book a DJ Package Now? Try (484) 687 7747
Give us a call and lets have a chat